Have you heard of her?
This 16 year old is behind the latest environmental protests known as
#FridaysForFuture & #ClimateStrike.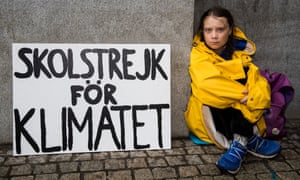 What started as Greta protesting alone on a Friday [instead of going to school] has become a global movement and TODAY, the day before the second global climate strike, she has been nominated for the Nobel Peace Prize.
CLICK HERE to read the article.
She is a hero for Pawsitivity Team and we will be joining our local protest in support of protecting the natural world, standing alongside all the amazing young people who have taken a stand and in solidarity with Greta, who has inspired us all.
Click here to go to the Facebook event for the latest information!
The protest is taking place in George Square, Glasgow at 11am -2pm. There is vegan food, speeches and a play/quiet area for the little activists to be happy.
There will also be a quiet hour 10-11am for those who would prefer to avoid the noise of the full protest – to ensure accessibility for all.
Here is the latest from Greta:
Follow Greta Thunberg!
Twitter: https://twitter.com/gretathunberg
Instagram: https://www.instagram.com/gretathunberg/